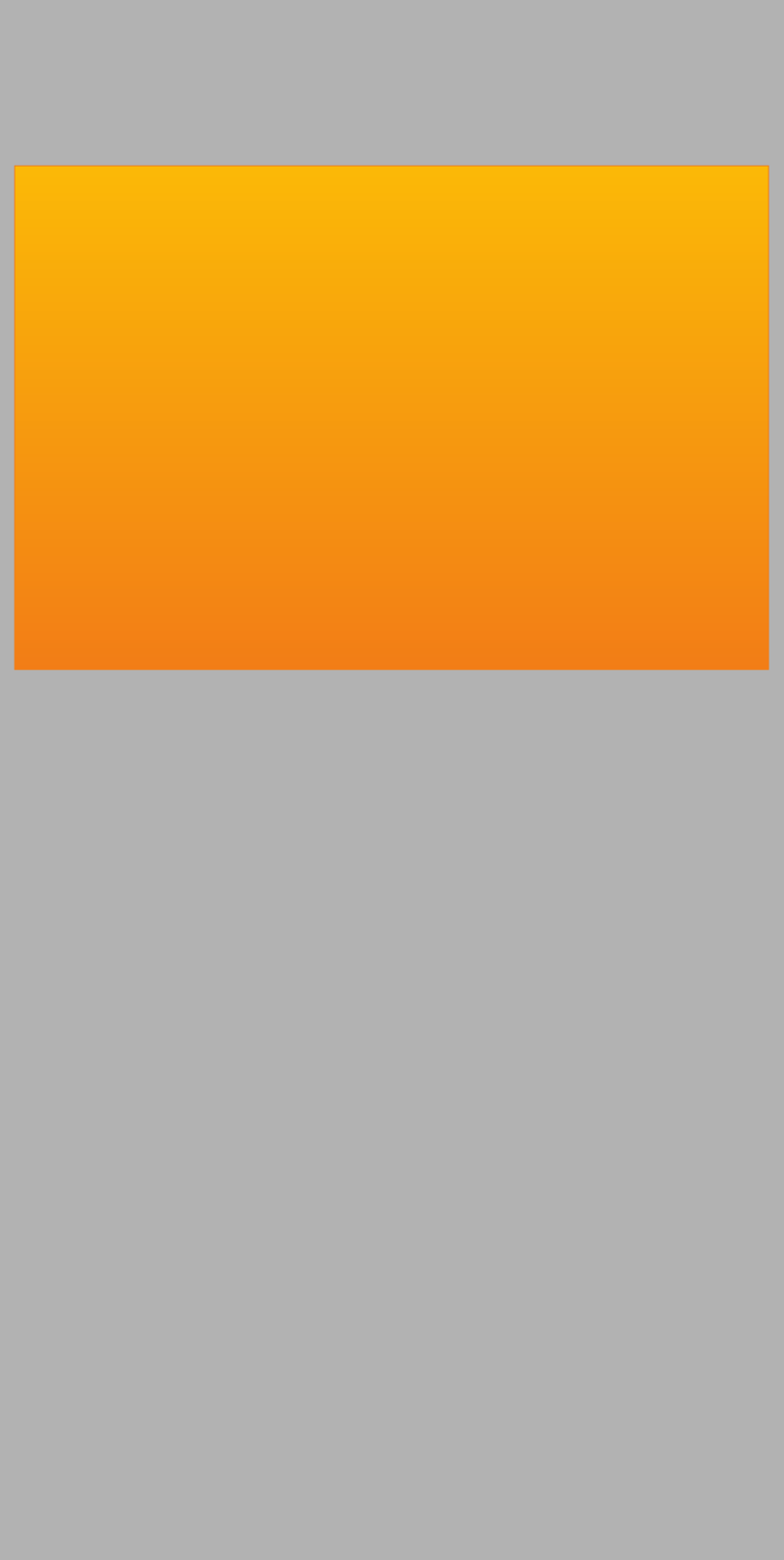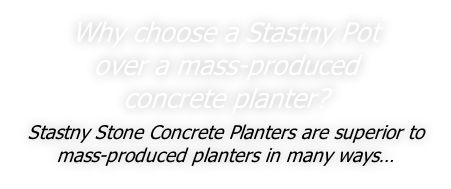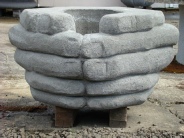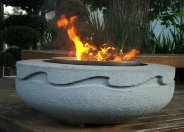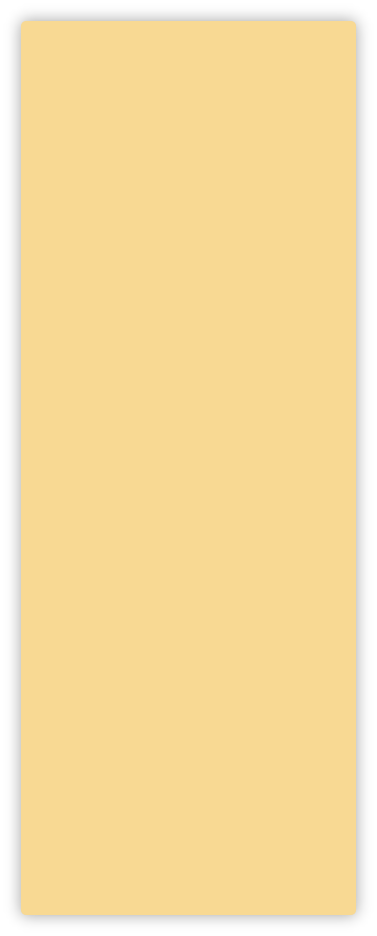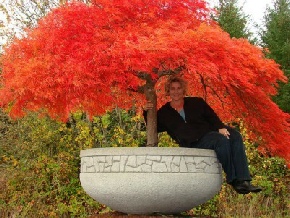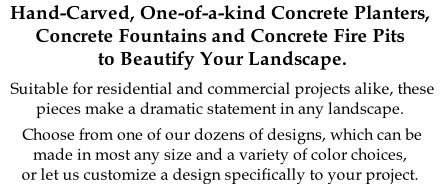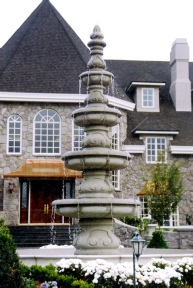 • Stastny Pots make a dramatic focal point for any
landscape and are interesting conversation pieces as
each piece is a uniquely created, valuable piece of original art.
• Stastny Pots are the best pot for your plantings. Their very thick walls (over 4" thick) protect the root system of your plants from heat in summer and from cold in winter.
• Stastny Pots are built to be the most durable planters. Each concrete planter is made of a durable long-lasting concrete material and is reinforced with 3/8" steel rebar. These planters can withstand the most extreme weather.
• Stastny Pots are competitively priced, yet are a true investment and will not only increase the value of a landscape, but can be passed on to future generations.
Above: Cristi sitting on a concrete, stone pot planter for a Japanese maple tree.
CALL or EMAIL ANYTIME WITH QUESTIONS, A CUSTOM QUOTE
OR TO PLACE YOUR ORDER!
503-437-3652 or 503-437-2143
Email: cristi@stastnystonepots.com
Webster defines "masterpiece" as "a person's most excellent production, as in art," and "any production of masterly skill." This is a perfect description of Stastny stone pots, stone fountains and stone fire pits. All pieces are uniquely created, valuable pieces of original art.
These custom-designed, hand-crafted stone pots are of the highest quality garden art.
We are not aware of anybody else in the United States and/or Canada who hand carves each piece individually, using hammers, chisels and other carving tools to create these original masterpieces. Every piece is signed by the artist on an attached stainless steel plaque. These elegant vessels have gained respect, admiration and popularity throughout the United States and Canada. It is prestigious to own a Stastny vessel.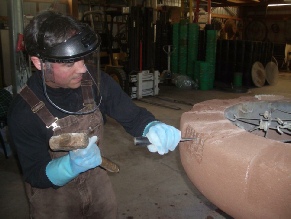 Joe hand-carving a concrete, stone firepit.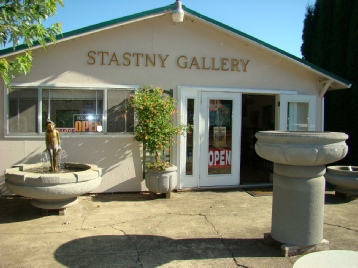 Visit Stastny Stone Pots at our 3-Acre Garden & Art Gallery!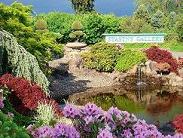 The Stastny Gallery Entrance on a Stormy Night.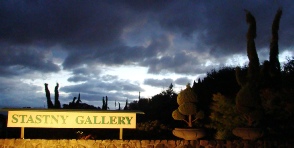 By
Joe Rivera & Cristi Mason-Rivera
We are looking forward to creating something for you!
Call Today!!